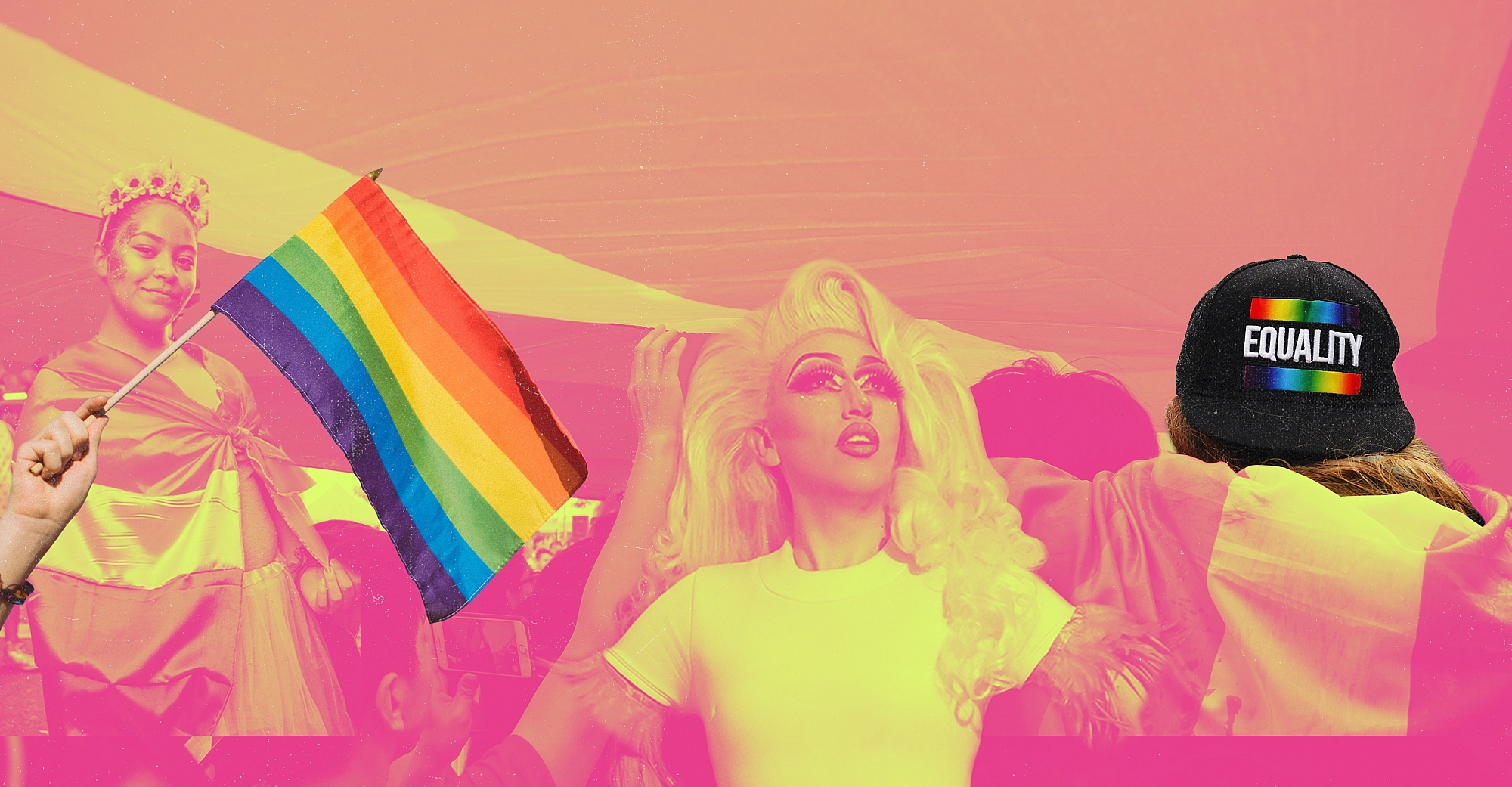 Asia Clark, Aryonia White and Tatum Turner
The LGBTQ+ community is a melting pot of wavemakers dedicated to living who they truly are and making a change in their own right. This week for The Ones To Know, we're excited to highlight creatives, small business owners and activists in the community who stop us in our scrolls. Because whether you're in-house or living that agency life, creativity thrives on diverse voices.

1. Sabine Maxine Lopez
Sabine Maxine Lopez self-identifies as "a queer Black, Indigenous hard femme" and found community in designing T-shirts with a powerful message for her multidisciplinary brand A Tribe Called Queer, which reaches across a clothing line, podcast, zine and a blog. A portion of proceeds from all sales are donated to nonprofits like Project Q, and the brand frequently partners with fellow LA small businesses to host virtual and IRL community events, like a zine-making class and an upcoming Zoom bookclub with The Salt Eaters Bookshop.
3. Dee Rees
As an award-winning director and screenwriter, Dee Rees has sought to amplify and represent queer narratives across her films. While being mentored by Spike Lee at NYU, Rees debuted her first full-length film Eventual Salvation at the 2009 Sundance Festival. Her dynamic and unique storytelling has since led her to win an NAACP award for Outstanding Motion Picture for Pariah and to become the first Black Woman nominated for the Oscars' Best Adapted Screenplay award for her work on Mudbound.

4. Lindsay Rose Medoff
Lindsay Rose Medoff founded SUAY Sew Shop in 2017 as a sustainable home goods and clothing company. The LA storefront provides repairs and accepts donations of used clothing to mend and resell or to upcycle into new pieces, a process which saved 250,000 lbs of garments from going to landfills in 2019. "We are focused on helping individuals participate in a community-based cleanup economy," Medoff told LA Magazine. You can donate your used clothing and textiles at suayla.com.

5. Jordyn Jay
Jordyn Jay is the founder of Black Trans Femmes in the Arts (BTFA), a collective dedicated to providing creatives who are Black trans women and Black trans nonbinary femmes with community support and resources through performances, art galleries and skill-building workshops. Jay and BTFA are also in the process of compiling a directory of Black trans femme creatives to facilitate bookings, projects and commissions. "People are more willing to give to Black trans folks in the face of violence and in the face of trauma," Jay told Forbes."And those are the only times they see us. I created BTFA because I wanted there to be a space for us to focus on our joy, to organize around that, around the things that make us happy, around the goals we have, the dreams we have, rather than working backwards from our deaths."