10 Gifts Lifted Directly From Gen Z's Scroll
Text

Sophie Trauberman

Design

Aodan Reddy
There's nothing more delightful than receiving a cackle-worthy post in your DMs from a friend who knows you best. Inspired by some of this year's most scroll-stopping memes and trends, this gift guide curated by D1A's Gen Z staff members is here to help you replicate that joyful feeling this holiday season. Read on for a number of giftable goodies that we've Slacked, texted and DMed about this year, perfect for the most online members of your gifting list.
A Fashion Book by Instagram's Chicest Dog Influencer
For a fashion and puppy-obsessed friend, Becoming Fabulous, a new photo book from pet-turned-fashion model Boobie Billie, would be a welcomed gift.

A Phone Case that Doubles as a Sculpture
Los Angeles-based brand BAILEY HIKAWA creates phone cases that explicitly do not fit in your pocket, but would make a great present for anyone well-versed in the art of the Mirror Selfie.

A Woodblock for Butterboards
Butterboards were just one of many food trends that took over timelines this year, but a classic wood board is a timeless addition for a budding host (or dairy fan) in your life.

Soap Opera Star Animal Collectibles
Calico Critters are recommended for children two and older, but they also are an IYKYK gift for any of the millions of people who obsess over @SylvianDrama's uncanny, short-form soap operas featuring the toys.

A Custom Tumbler Made by a Livestreaming Kentucky Mom
Thousands tune into bi-weekly livestreams to watch Mrs.Dutchie create her signature psychedelic custom-painted tumbler artwork. One of the cups available on her Etsy shop (if you can snag one) would make the perfect gift for any budding ceramicist.

A Wiggly Wire Sculpture
Artist Lane Walkup creates wire sculptures that appear both two- and three-dimensional, making them the perfect addition to any Sottsass mirror and Coming Soon-object filled, Instagram-curated living room. (For those on a budget, she also makes jewelry at a lower price point.) Buy for the aesthetic girlie on your list.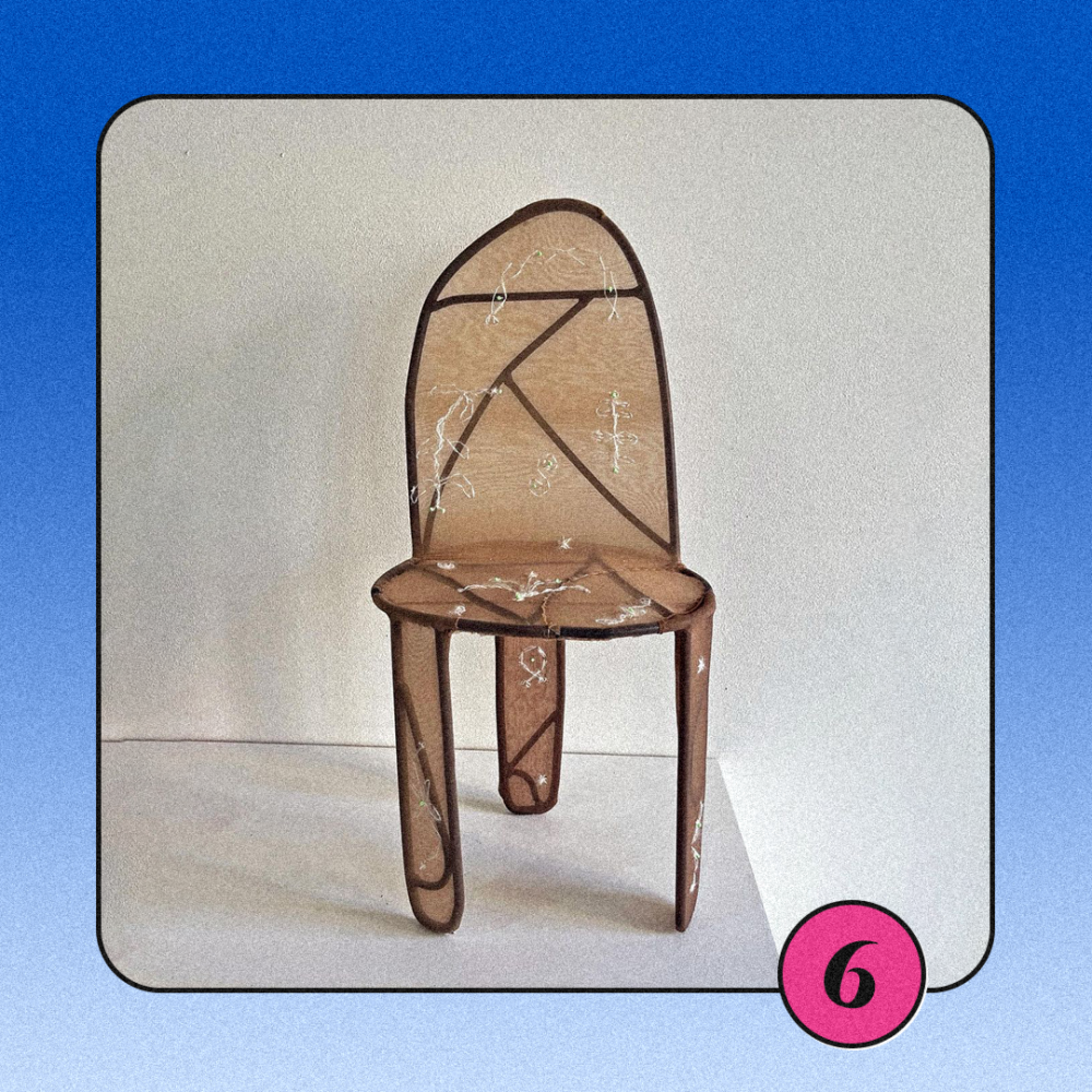 A Limited-Edition VHS Created by a Cult Water Brand
Canned water company Liquid Death made waves in 2022 with everything from a partnership with Martha Stewart to an over-the-top Super Bowl spot featuring kids raging with their "Murder Your Thirst"-branded beverages. Their entire merch store is a hoot, but we recommend the VHS copy of a 45-minute horror film the brand produced for any '80s enthusiast and/or metalhead on your gift list.

A Pastel-Hued Cheesecake Known from LA to Seoul
Eat Nunchi's jiggly cakes, corn-shaped jellies and CBD drops are a hot commodity for the fashion set (its creator, Lexie Park, has collaborated with Marc Jacobs, Kenzo and more). One of her offerings is a perfect present for the friend who has everything. There's always room for more cake.

The Perfect Croissant…Cereal
And for those always ranking the best pastries in town, consider a $50 bowl of croissant cereal from L'Appartement 4F, an internet-famous Brooklyn bakery that regularly sees lines around the block. A bag of these handmade, cinnamon-infused miniature croissants are a decadent holiday breakfast the recipient will never forget.